The world witnessed a historic shift in the 2020 labor market due to the COVID-19 pandemic. The ability to work from home used to be offered as a perk by employers. Now, it has become the norm for most businesses. In fact, it has been estimated that, by 2025, 70% of the workforce will have been reimagined to work remotely at least five days a month. 2020 is definitely marked as the year of remote work, as companies adapted to a post-COVID world. Yet, it is just a beginning as the trend is predicted to continue in 2021. Keep reading to see some of the best jobs for remote workers in 2021.
Programming
As a programmer, you get to work wherever you want. You can finish the assignments at your home. But you can do it on a mountaintop, on the road, or on a beach while sipping a pina colada. As long as you deliver, you are good. Take Linux, for example. This is one of the biggest software projects of all time, made by people scattered around the world working remotely. Today, many top-notch companies are embracing this practice of loosely knit teams. This is primarily because it allows their developers to work from wherever their brain works best.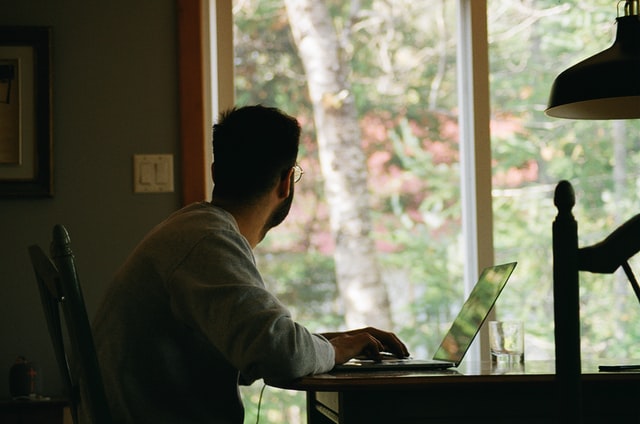 So, programming is first on our list of best jobs for remote workers in 2021. Programming is a fast-growing industry. It has plenty of opportunities for people with programming expertise: from video game design to software development. In most cases, these are some of the most highly paid jobs one would find on the remote job market. It is high-demand. Therefore, companies are prepared to go the extra mile and offer some irresistible perks in order to lure and keep quality talents.
How do you get a job in programming? Although it helps to have a degree in a computer-related field, it is not mandatory. What you'll need is a good portfolio that showcases your previous projects. The second thing you'll need is a good understanding of a modern stack. The tech world is an ever-changing one. So, you do not need many years of experience in order to get a job as a programmer. Programming falls into the category of those things that you learn best by doing.
UI/UX Designer job
User experience (UX) designers frequently work with programmers — and they too can make an excellent living working online. The job description includes designing an optimal experience for the user when they interact with a physical or digital product, such as a coffee machine or a website. Some UX designers focus on service design – designing the overall experience of visiting a doctor or using public transportation. Their main concern is to study users. You start by learning about their behavior. Then, your job is to architect a user-friendly journey that would enable the user to accomplish their desired tasks with minimal effort.
How can you get a job as a UI/UX designer? Just like with programming, a degree in the field is definitely a huge plus. However, you can be self-taught and still have a rich portfolio of successful projects. In this case, you should have no problem landing a well-paid position.
Project Manager
Regardless of industry, all businesses strive for client satisfaction. This begs the question: What makes most clients tick, and what can we do to avoid client dissatisfaction? Today's economy preaches against three cardinal sins – lack of transparency, efficiency, and accountability. All three of these erode client trust and satisfaction. So, what's the solution? Hire a PM! Every company needs one to keep their clients happy. Taking charge of a project (or several ongoing projects) will involve:
Organizing workflow;
Setting goals and milestones;
Delegating responsibility;
Analyzing productivity;
and more.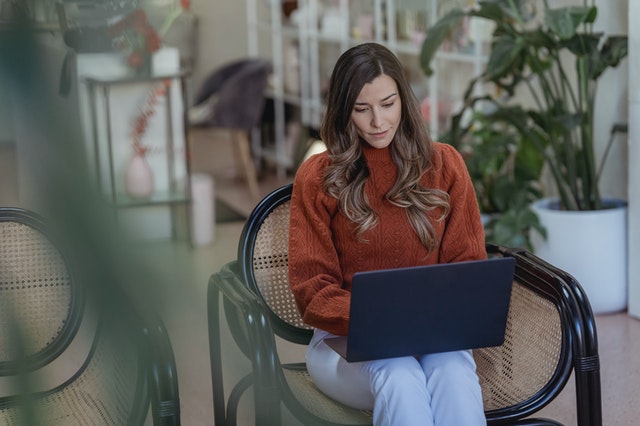 Thanks to technology development, especially in project management software, project managers have now moved from primarily in-house positions to working online. When it comes to getting a job in project management, employers typically value experience over anything else. However, the shift towards a digital workplace has boosted the chances for those less experienced, though with good knowledge of project management software, of landing a coveted position.
Senior Business Analyst
Business analysts are problem solvers who play a vital role in defining and enabling business change. BA definition? This is someone who evaluates the current situation that a business is in. They identify the current issue in the company, analyze areas for improvement, and then define the requirements of a solution. The pandemic may have led to the general slowdown in business activities, but business analysts were none the worse: they remain in high demand. The corporate environment is constantly changing, so companies need professional guidance and advice the most. What is more, salaries are rather generous for passionate and talented individuals, even in demanding and fast-paced business environments such as this.
How do you become a BA? Besides a business degree, which is typically a prerequisite for working in this field, the position may require extensive experience in a specific business field.
Headhunter
Whether you are fresh out of college, leaving your current job, or reentering the workforce, your excitement of a new career is very likely to be thwarted by the daunting task of job hunting. Yet, sifting through job boards to find potential openings, putting more time into perfecting your resume, and sitting around waiting for that phone to ring is not exactly a must.
A headhunter matches up the best candidates with a job that requires their skillset and experience. As long as companies need employees, they'll also need recruitment specialists who help them fill the needed positions. Though the working environment is changing and going online, headhunters are not falling far behind. In reality, lots of businesses prefer working with a remote headhunter primarily because they are not restricted to their geographic location while searching for valuable candidates.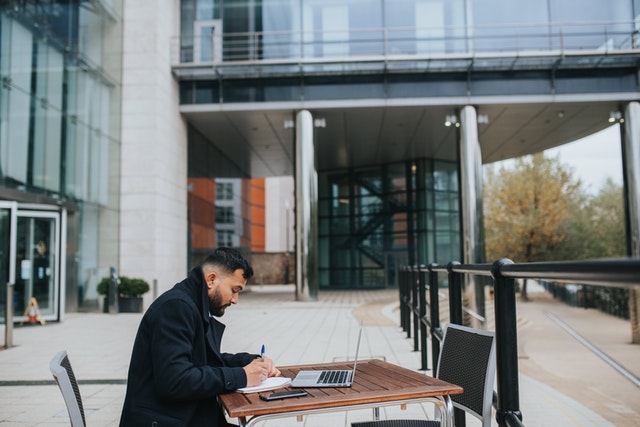 But how do you get a job as a recruiter? Having experience in human resources, a degree in sociology, psychology, or business are definite pluses. Nevertheless, experience with job hunting websites, conducting effective interviews online, as well as knowledge of the specifics of hiring processes in different countries will definitely help you earn favor with the digital workplace.
Illustrator/Animator
Yet another excellent job for remote work this year is that of an illustrator or animator, as these guys can seamlessly shift to the online realm. The images and image series they create can be used in many fields, from gaming to television, and it's a kind of a job where you need only a laptop and professional software. Employers hire animators and illustrators primarily as freelancers; however, full-time remote positions with major companies are a possibility as well.
If you're looking to earn higher salaries, the video gaming industry is particularly lucrative. However, video game designers spend long periods sitting at their desks using a computer, so you might want to consider setting a remote working station at home. You can create a space that boosts productivity and inspires you to enjoy your job by finding adequately lighted and functional desk space, making it comfortable, and finding quality working tools. Besides a good working area, you may also want to have a rich portfolio that reflects your previous work and a certain level of expertise in the related field.
Virtual Attorney
At first glance, working remotely as an attorney or legal professional may seem like an unorthodox lifestyle choice, or merely a nice but implausible idea. Sure, this probably might not be one of the jobs that come to mind when you think about the best jobs for working remotely in 2021. Law is an age-old profession, so how on earth could such an approach fit its demands? Upon taking a closer look, however, you will find that many attorneys are already doing so. In fact, in light of rapidly changing and unpredictable situations such as that of COVID-19, lawyers and legal professionals are looking at remote work as a way to protect their families, clients, and communities rather than as a merely once-in-awhile perk. In light of this, lots of companies offer virtual attorney positions these days.
It may be challenging to get around going to court. However, as the situation surrounding the COVID-19 pandemic evolves, many courts have adjusted. Some have already enacted partial closures as well as modified operations such as videoconference or teleconference hearings. Yet, it might be best to decide on a specialization that's mostly paperwork-based. This way, you have the option of being location-independent and working online.
A law degree is essential for getting a job as a virtual attorney. However, earning one is definitely worth it since this career choice has always been associated with a comfortable lifestyle in terms of finances. This, as well as the idea of finishing all of your work from the comfort of your home, is what makes this one of the best jobs for remote workers in 2021.
Conclusion
Want to learn more about the jobs mentioned, view some day in the life videos, get more insights into the jobs and the requirements to get there? Just visit Findmino.com, the free go-to resource for career exploration of the web, and launch your career today!