The Covid pandemic changed many things in our lives, from daily routines and a view of life to our careers. Today, we are different persons than we were two years ago. While we're more appreciative of life and have started practicing self-care, many people are at a crossroads in their life career-wise. Unfortunately, many of us lost our jobs because numerous companies were forced to downsize or even close altogether. And it's hard looking for a new job in this situation. Now that pandemic's at its end, there is only one question left: What should I do? Stay on my old career path or completely change the lane I've been driving in my whole life? This is a tough one, and it makes us all anxious. So, let's talk about finding positive activities to overcome Covid setbacks.
Getting back on the job market
If you have been out of work for some time, getting back to the office or finding a job you can do remotely is one of the positive things you can do to overcome setbacks caused by the pandemic. Yes, losing your job because of the pandemic is awful. You feel like everything you worked for your entire life is just gone.
Ultimately, you start asking yourself the question of them all: Was I ever good at what I was doing? Instead of torturing yourself with these dreadful questions, you need to focus on something else. Millions of people lost their jobs during the pandemic. So, you're not alone.
Millions of people found their way back on the job market and are crushing it at their current jobs. You need to start seeing yourself in that role. The question is – how to find what you are interested in and good at.
The answer is relatively simple – do a few activities that will put your mind at rest and allow you to think about anything other than the problems and negativity imposed by Covid. You can try activities such as:
Or, you can start working on yourself in a different way. Let's see how.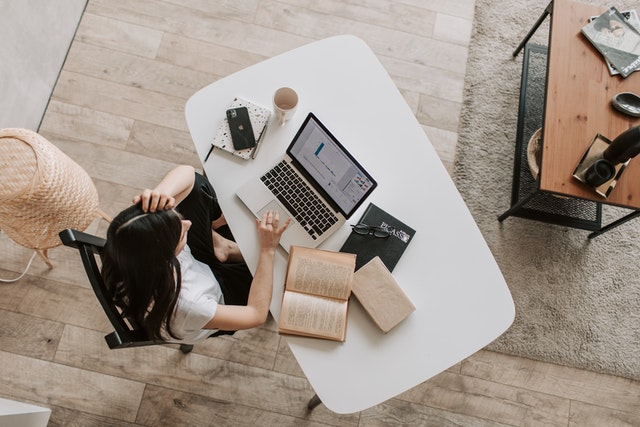 Rebuild your confidence
This unfortunate situation can cost you every ounce of confidence you ever had. It's humiliating and demotivating. However, you can choose to turn this situation in your favor.
The first thing you want to do is sit back and evaluate all your strengths. Just because you lost your job doesn't mean you don't have any. You very much do.
One of the positive activities to overcome Covid setbacks is to remind yourself of your worth every day. Create a list of everything you are good at and focus on reinforcing those strengths every day!
Also, consider keeping a journal and noting down all the small accomplishments you have achieved every day. It can be anything. Even trying out a new recipe and sorting out a pile of clothes you have been ignoring is worthy of a spot in your journal.
When it comes to your weaknesses, start seeing them as areas you can work on and turn them into your strengths. Remember that personal growth is the most desirable quality in an individual.
Reflect on your career
Now, the burning question: What do you want to do with your career? Yes, we all avoid asking and answering this question. However, this is the perfect opportunity for you to take a few steps back and ask yourself were you pleased with the direction your career was going. Was your path before Corona the one you wanted?
Many of us were so busy fighting for positions and money we forgot what we were doing for a living. Well, now's the time to stop and evaluate the whole situation. Only when you set these things and feelings straight will you be able to think clearly and make good decisions about the future of your career. And if that means completely changing the lane, that's completely fine! Many people started from the bottom and managed to build the life they always wanted to have!
If this means you want to move to a quieter area and find a job with a remote position, so be it. There are so many great suburbs in America to reside in that you'll feel at peace. So, choose the one that suits your lifestyle the best and have the tranquil life you deserve!
So, one of the positive activities to overcome Covid setbacks is trying out new things. And there are so many of them! Choose something you that piques your interest and see how it goes.
For example, writing is one of the best ways you can do for your soul. If you like the idea of keeping a journal, perhaps working on a blog is a good option. Put your thoughts and ideas on paper. Express your creativity. Who knows, perhaps you will have found your new calling.
Be open-minded yet strategic
If you want to continue progressing in your career, you need to remember one thing: there's a good chance you won't be able to continue where you left off. You'll probably be forced to take a few steps back in your career. While this can feel undermining, it's an excellent opportunity for you to take this time and learn new activities to overcome Covid setbacks and take a few courses that will launch your career later.
You can consider the jobs that are in high demand post-pandemic:
Copy & Content writer. Creative people are always in demand. Since our whole lives were transferred online, all business owners and investors started to realize this. That's why copywriters and content creators are in high demand in digital marketing.
Data Scientist. Managing large databases of information is something every company needs nowadays. Thus, the position of the data scientist is very much desirable.
Web developer. Online businesses are thriving. We all need to have an online presence if we want to be seen. Enter: web developers!
There are so many online courses and tutorials you can try for free. You never know what will catch your eye.
Moreover, these positions are so popular and well-paid that many people decide to relocate if they get the opportunity to fill this position. Professionals at Verified Movers say they transferred more computer sets in the last year than furniture and instruments. So, if you're one of them, hire a reliable moving crew that will help you relocate with ease.

Getting used to people and the office after working remotely
Another problem people are facing is getting back into the office after the pandemic. While this seems like a minor inconvenience, it can cause stress and anxiety. People got used to working from the comfort of their homes and not interacting with others daily. Therefore, it's completely logical they have a hard time getting back to the office. For this reason, it's important to find activities that will help you overcome this setback.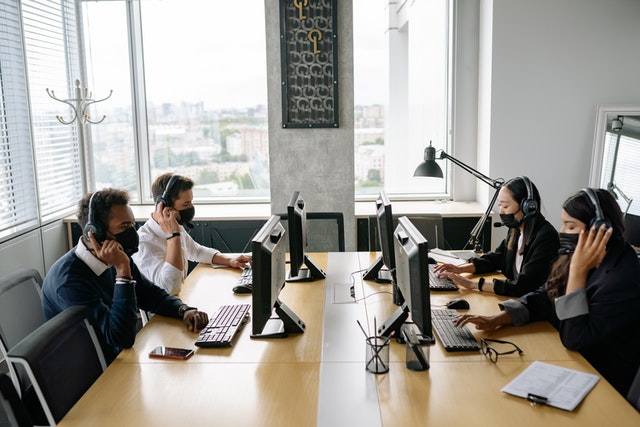 Easing into the process
Working on your personal growth, reflecting on your career, and taking online courses are all fantastic ways to recover from the setbacks the pandemic has caused. However, you need to find positive activities that will help you feel comfortable around people again.
Practice social skills – Talk to people by phone, and send messages or emails. Embrace the awkwardness instead of fighting against it and don't mention how weird everything feels. Make jokes about the situation, instead of ignoring it. Ask open ended questions and listen to what people tell you
Practice compassion and self-compassion – Accept that you and others may not have enough energy to have weekend long visits. Don't burden yourself or others with too many social tasks; start slow with a stroll in the park, a coffee break at a local café, or breakfast in your favorite spot. Have empathy if you feel awkward when interacting with someone at first
Start meditating – Meditation and mindfulness are positive activities to overcome Covid setbacks. Especially if you start feeling anxious, these activities can help you calm down
Conclusion
Yes, finding positive activities to overcome Covid setbacks isn't easy. However, if you're determined to get back out there and climb that ladder of success, you'll have to find a way. We showed you how to regain your confidence and turn this situation to your advantage. You need to fight for what you deserve and never stop working on yourself. Once you master this, your possibilities will be endless.
Want to know more about the job opportunities mentioned here and how to engage? Visit Findmino.com, the free go-to resource for exploring career opportunities. Look into the vast database of jobs and everything you're required to know and do to apply. Take courses to perfect your skills and boost your biography! Turning the new leaf career-wise has never been easier!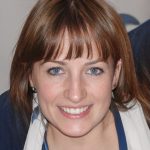 Dorothy has been engaged in writing blog articles for the last 5 years. Today, her range of topics spans from moving across the globe to real estate, career advice, and digital marketing. In her spare time, she enjoys traveling, playing tennis, and hiking. She constantly finds inspiration for writing everywhere she goes.