If there's one thing that we parents can all agree on, it is that 2022 was a notable improvement compared to the dumpster fire that was the past couple of years. Indeed, the Covid-19 pandemic dragged on, turning moms and dads into de facto homeschool teachers, struggling to juggle "the new (temporary) normal" with their roles as employees, breadwinners, spouses, homemakers, personal therapists, and primary stabilizing force in their children's lives. Case in point: parents are overstretched, and try as they might, many feel like they're failing to be the parents they've always wanted to be. But now, we are all ready for a bigger, better, and, hopefully, safer 2022 where we can be the best parents we can be. And parenting in 2022 is about giving meaningful support!
This is a time for love, care, and support
Just like adults, tiny humans flourish when life feels predictable and safe. So, while muddling their way through pandemonium, moms and dads had to help their kids stay positive and healthy by preserving routine, structure, and stability – pretty much those rudimentary emotional necessities. But now, it's time to give them more. And, as we weave some normalcy back into our lives, we can finally stretch to help our young ones learn and grow and become the best version of themselves by setting them up for success. Yes, this is a time for love, care, and support.
This is especially important for parents of Gen Zers, kids who, besides everything that's going on with the world around them, have their own unique set of worries that comes with this life stage. Being in their teens and early twenties, all this current generation of young adults wants to do is hang out, travel, and enjoy their youth.
What's more, 'tis the time when they're enrolling in colleges or entering the workforce. And, when COVID-19 reared its ugly head, the weight of it put a stop to everything they enjoyed, held up everything they worked for and made this transitional period that much harder for them. Now they can pick up where they left off, choose their path, and follow it with their heads up high with you as their pillar of support.
Parenting in 2022 is about giving meaningful support
Indeed, kids of all ages had it tough these past couple of years. And just like they looked to their parents for guidance before, they'll look to them for the same thing now to cope with the evolving changes in daily life caused by the pandemic. Unfortunately, there's no guidebook on how to give and be what they need. But don't worry – your parenting instincts, experience, and some fool-proof ways of providing support should be more than enough. So, whether your kids are going back behind their school benches, seeking to establish themselves in the workforce, or choosing an alternative path, the following tips can help.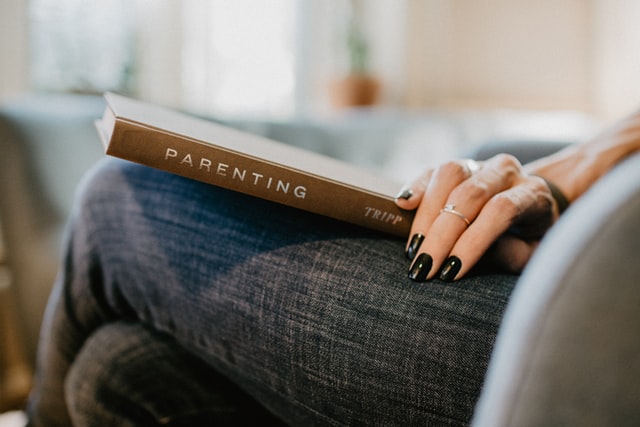 Create space for them to talk
Tween and teen years are horrifying, especially in times like this. Intense academic pressure, navigating social settings, and rapid development of their bodies and minds are just the tip of the iceberg. But, even amidst all this confusion, you'd be astonished to know just how many youngsters don't confide in their parents.
You cannot draw out kids who won't talk. However, you can create a safe environment for them to talk when they feel ready. It's all about approaching your kid the right way, choosing the right place and time, and posing open-ended questions that ask for more detail. For instance, "what was the best thing that happened to you today?", "how about the worst?". You can also "listen" to what they're telling you through nonverbal communication. Watch out for signs such as withdrawal, attitude changes, complaints about constant headaches or stomachaches, etc. Don't hover over them, and try to police their moods – this could only make them more anxious. Instead, be patient and observant.
Really listen to your child
What's more, many kids this age feel like their parents or caregivers aren't hearing them. So, once they're ready to talk, you must make sure that their voices are heard. Put away any distractions, such as your phone, and make eye contact for starters. It's best to take things slowly: avoid asking questions, interpreting, and twisting what they feel or want. Instead, pay attention, let them feel what they're feeling, and let their words properly sink in. You can even offer their ideas back to them, confirm and repeat back what they're saying. It's a little thing called "reflective listening."; and it works!
Understand and validate their concerns
You need to understand the exact causes of your kid's distress. So, don't ever judge them in any way or try to downplay their concerns. This won't get you anywhere. It can only backfire. So, instead of telling them that they don't need to worry about that big math test tomorrow and that they'll do just fine, try to understand and validate their concerns. Something like, "Oh, this test is really bugging you. I get it; math is really hard. Tell me more," sounds much better. The point is to develop a sense of empathy and acknowledgment. This way, your kids will always walk away from the conversation knowing you understand where they're coming from.
Let them know they are not alone
But some things are a bit more complex than a math test. Significant life changes like parents splitting up, global pandemics, or your family moving away can lead to a roller coaster of emotions. In this case, it is even more important not to manage their feelings. Avoid chastising them and telling them that everything's fine. Instead, help them identify how they feel, and be honest about what you are feeling. Make sure they know that even though things aren't perfect right now, you're always there for them.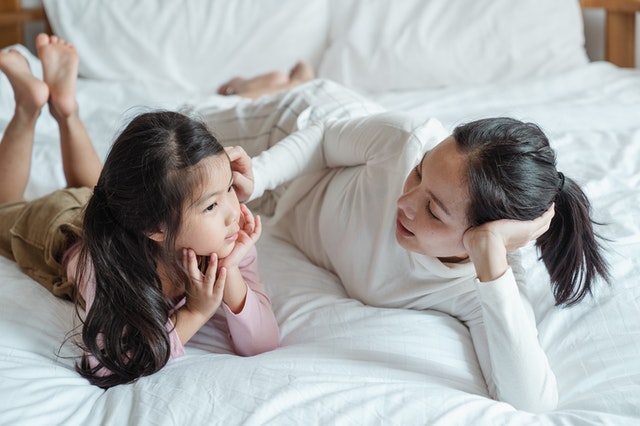 For instance, moving away from the home they've been living their entire life is a big deal. This is especially if you're moving long-distance. But, make sure they know that, even though you all might feel worried, the most important thing is that you are together. You can even turn it into your family project by including them and telling them that they can help. Of course, the best way to streamline the moving process when moving with kids, and handle it with ease is to have reputable long-distance movers in your corner. But, who knows, the little ones may have a few cards up their sleeve as well. For instance, they might be really good at making the whole thing feel less tedious and tiring.
Offer to help
Once they're opened up, heard, and validated, see what you can do to help. Only, make sure you approach gradually. For example, it's always a good idea to ask for their permission to share your thoughts and ideas; ask them if this is something that they might find helpful. Asking things like, "Would you like to know what I think?" or "Would it help if I shared some of my ideas?" or "How can I help?" allows your kids to make their own decision about working with you to solve the problem. It is also an excellent way to encourage independence while, at the same time, providing meaningful support that sets them up for success.
If they decide they're interested, offer your ideas and solutions. For instance, if they're worried about finding a job or meaningful career, suggest some helpful resources, such as findmino.com, to learn more about the jobs and careers they like. Next, they just may need to find a way to destress. So, help them plan a fun day with their friends, do something together and bond, give them a punching bag, have a food fight, etc. And sometimes, they just need to talk.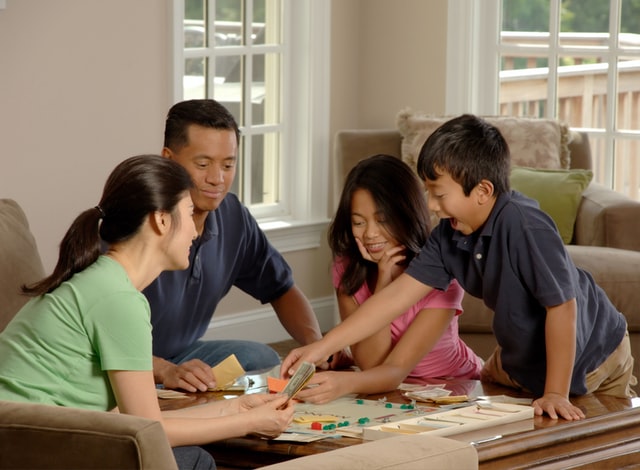 Respect their wishes
Hopefully, they decide they want to work together on problem-solving and start sharing their ideas of how you can help. In this case, you should respect their wishes and answer any questions they might have. Of course, even though parenting in 2022 is about giving meaningful support, your primary concern is keeping them safe. So, if they're at a safety risk, let them know that you have to take action.
We're happy to help
Being parents themselves and having raised kids to launch successful careers, the founders of Findmino.com put together a course program that helps you set up your kids or young adults for successful careers also.
Dr. Jeff Leinaweaver and Rogier B. Rijnja MSc have extensive coaching experience in business and higher ed, worked in renowned companies like Amazon, Apple and Nike, and added a professional grounding to the programs that makes them stand out to existing parent-support programs out there.