Most high school students and college graduates face the dilemma of which career to pursue. Many already have ideas but lack reliable information. Or perhaps, they encounter resistance from the environment that has a traditional perception of profitable occupations. These are often economics, law, or medicine, and it is not uncommon for parents to encourage a child to go into these areas. However, the days of classical careers are behind us! New, modern, emerging jobs have taken over. Here is our list of the most profitable occupation paths for 2022.
#1 Data Analyst
According to the World Economic Forum Future of Jobs report, analytics is the highest-paid occupation of the future. The new era of the Internet, the acceleration of production, sales, and payments – it all creates an enormous amount of data. These data are of inestimable value to companies that get information about consumer habits, which improves sales and increases profits. To do so, they need help from the right analyst.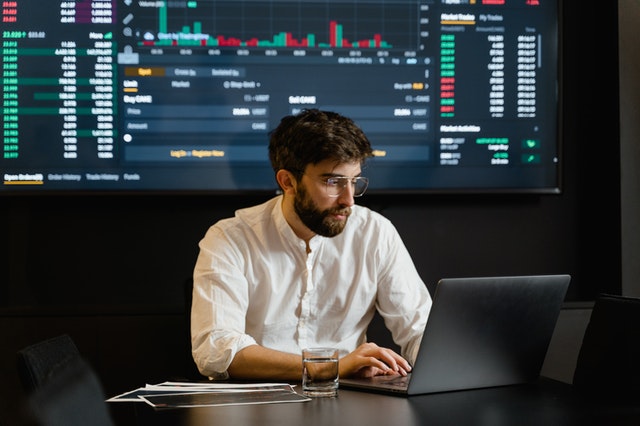 Data analysis, or data mining, is a process that companies and government institutions use to convert large amounts of raw data into useful information. The goal is to discover the so-called anomalies, on the one hand, and patterns of action, behavior, and opinion on the other. Improving sales and understanding consumer habits to develop effective business and marketing strategies is just one segment. This occupation requires knowledge of mathematics, statistics, politics, psychology, and economics.
#2 Architect
Architecture is a combination of art and science. It requires creativity, analytical skills, and focus on details. However, architecture today means much more than just constructing and designing buildings! It requires not only significant computer knowledge but communication skills, as well. Also, new occupations in the field of architecture are going in the direction of project management.
Demand for architects is expected to rise to unprecedented proportions over the next three years. Hand in hand with them come skilled engineers. These experts turn dreams into reality and can do everything – from transforming entire cities to the way we all live. As our everyday life becomes more complicated, so do the problems we face as a society. Therefore, the knowledge and skills of architects and engineers will be crucial in solutions to refugee crises, the resilience of buildings to tectonic disturbances, climate change, and the depletion of natural resources.
#3 IT Expert
This is maybe the most expected choice on our list of emerging jobs for 2022. Information technologies have been experiencing a real boom for the last two decades and are slowly taking over the primacy as a sector of development of every country. It is also known as one of the best jobs for remote work. Computer experts will continue to be in high demand in the labor market in the future because they are the backbone of innovation and industry development. Developers will be sought after, especially information security analysts. Security and protection on the Internet will become a top topic and task for new IT professionals.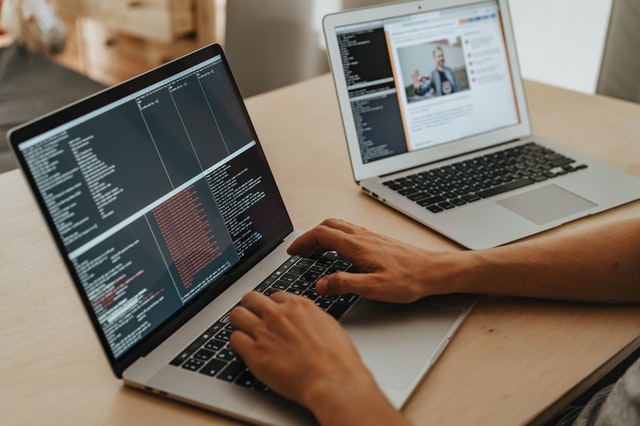 In addition to the necessary IT knowledge, experts in this field need to have well-developed interpersonal and communication skills and be able to work in a team. It is very important that, in addition to formal education, a new-age IT professional has practical experience gained through internships and project assignments. Expertise in the field of the IT industry in energy and telecommunications will be especially valued. You can find both internships and work opportunities at quality firms all over the world. However, before you move across the globe for a job, relocation experts from allseasonmovers.com advise always to compare the cost of living first.
#4 Sales Specialist
Sales are number 4 of the highest-paid and most sought-after occupations of the future. Specialists in selling various products created by accelerated innovation will be crucial and highly sought after in the future. They deal with targeting new customers and achieving sales growth.
This occupation involves finding ways to get products and services to the end-user, including determining sales markets and strategies for their conquest. Also, these experts must possess great knowledge and skills in the field of marketing. In line with the new technological growth and the transition from classic to online sales, the demand for the type of professionals who can understand the needs of different markets is growing even more.
#5 Operations Manager
Business and management belong to the very top of the emerging fields today. There are several reasons for this. First and foremost because they consist of many sub-areas and offer many employment opportunities. Some of the sub-areas these studies deal with are business organization, management, strategy development, entrepreneurship, markets, capital, real estate, etc.
In line with the trend, the management profession will continue to be at the top of emerging jobs. In the future, this will especially apply to managers in specific, problematic areas such as energy, real estate, finance, banking, media, and entertainment. However, having excellent managerial skills will no longer be enough – a new type of senior manager will be required to adapt and lead successfully through lightning changes and shocks in the markets.
#6 Product Designer
Product design has come a long way in the last few years, from primarily stylistic work to field tasks that require reconciling technological and social factors. Companies began actively seeking designers for complex projects ranging from driverless cars to the biology of the human body. As machines take over automatic jobs, creative work of designing will be one of the emerging jobs in the future.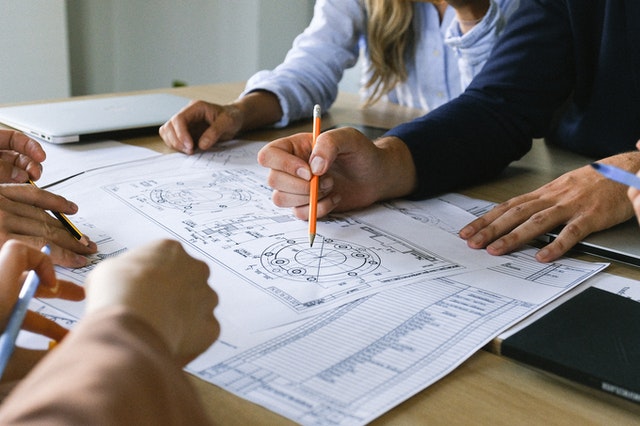 As a profession, design will continue to evolve into a hybrid industry that relies heavily on technology. However, it will still require creativity. Unlike human-centered design, future designers will need to successfully combine research, interaction, visual elements, and computer codes to solve 21st-century problems. The complex reality requires new employees. Employers that have synergy and synthesis of knowledge and skills.
#7 Human Resources (HR)
Psychology has become much more than a traditional stereotype of individual therapy in the modern world. It is a very diverse field and opens up worldwide employment opportunities even right after basic studies. However, when it comes to HR, there are some things to consider before you move abroad and start working in a foreign country. You will need to be fully aware of a specific country's policies.
The demand for quality staff has grown in the last few years, especially in programming, engineering, and management. Human resources and talent management use insightful experts to provide a quality workforce. Another task of a talent manager is to develop training and programs. The aim is to make existing employees even better and in step with the times and innovations.
Final thoughts on top emerging jobs for 2022
Hopefully, you will find one of the emerging jobs that pique your interest! Want to learn more about the careers listed and have a better understanding of the positions and the requirements to obtain them? Visit Findmino.com, the web's free go-to site for vocation research.