Let's face it, incorporating exercise in your weekly schedule is easier said than done. A challenging course load, work responsibilities, social obligations, sleepless nights – all these make the need to exercise seem all that less important than say, catching up on your sleep. I get it. Why wake up early to work out when you can get another precious 30 minutes of rest? Why should you add yet another thing to do to your already packed schedule? Here's the thing though, allocating 30 minutes of exercise time doesn't have to be hard, disruptive or cost you a thing. In fact, it can be one of the simplest but most powerful investments you make for yourself right now. Okay, let's get to it.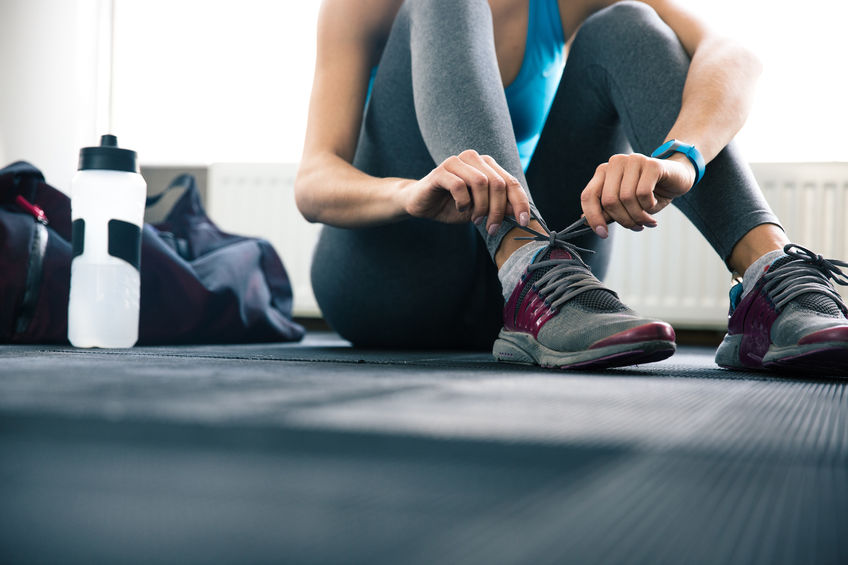 How MUCH should I exercise?
The CDC recommends that an adult, between the ages of 19 to 64, should aim for 150 minutes of "moderately intense activity" a week. This comes out to 21 minutes a day or 30 minutes five days a week. Part of your moderately intense activity should include 2 days of strength training which works out the major muscle groups (legs, hips, back, shoulders, arms, abs, and chest).
WHY should I use my precious 30 minutes to exercise?
Do you want to decrease your stress levels? Do you want more clarity when trying to learn something new in class or tackling a tricky project at work? Do you want to feel more energized? Do you want to have a stronger immune system that won't let you fall prey to those nasty winter colds? Do you want more high-quality sleep? Do you want your body to break down those pizza slices and convert them to real-time energy you can use? All these reasons and more are why you should invest 30 minutes for yourself.
WHAT do I need to do?
First, ask yourself if you've consistently incorporated fitness into your lifestyle, i.e. do you make time to exercise at least 3 times a week? If not, continue reading.
Start Small. Small changes to your daily routine will make a difference. Start with walking or biking all or part of your daily commute or when running errands. If you don't have much of a commute, take the stairs instead of the elevator or go for a walk during part of your lunch or after dinner. Take any opportunity you have to move your body. The goal here is to get you used to taking the time to be active.
Start tracking your steps. If you have a smartphone, use your phone's pedometer/steps app or download one for free. See how many more steps you accumulate once you start making time to walk or take the stairs. Pedometers can be helpful reminders for us to get up and move. In fact, according to the American Council on Exercise, people who track their steps take an average of 2,500 more steps per day than those who don't. If you like the idea of tracking your steps, why not aim for hitting a daily 10,000 step goal? This is the magic number that lets you meet the CDC's daily 30 minutes of exercise recommendation.
Once you've gotten yourself into the habit of incorporating exercise in your life, the following are some fun, full-body, under 30 minutes workouts. Please note that you should always consult with your doctor before starting a new exercise routine.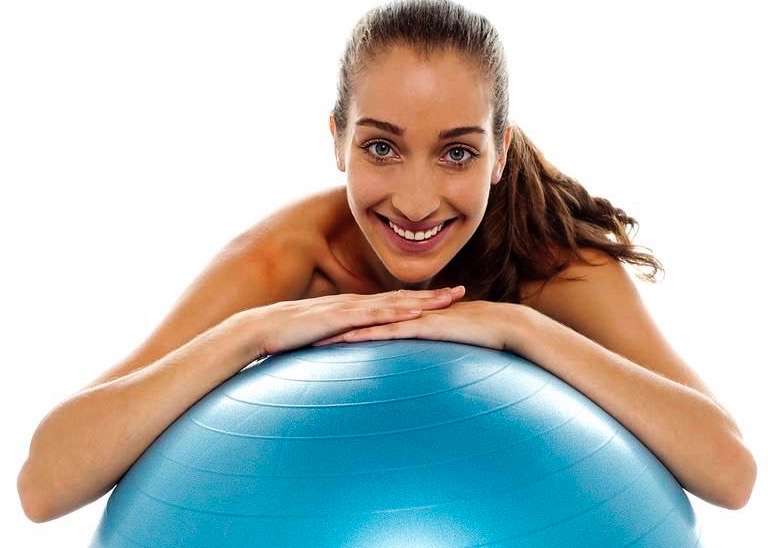 No Gym, No Problem.
Whether or not you have access to a gym should not prevent you from getting a great workout. Bodyweight exercises can be just as effective as those gym classes or using exercise machines. Here are a few.
Want to play cards? Deck of Death is one of my favorite exercises of all time because it is simple, fun and you can do it anywhere! It requires you to pick 5 bodyweight exercises (air squats, push-ups, sit-ups, burpees, lunge steps, jumping jacks, etc.) for every suit in the deck. The card value determines how many reps of that exercise you need to do (face cards =10, Aces = 11, Jokers = 15). Now all you have to do is put on some music, grab a friend (if you want) and start flipping cards. The goal is to work fast so that you finish as much of the deck as you can in 30 minutes. If you don't have cards, not to worry, there are free apps you can download that help you play this game.
Let's Jump! Remember the days when you would jump rope for fun? Well, those days are not over. Believe it or not, studies have shown that 10 minutes of jumping rope can be as effective as jogging for 30 minutes. Want to try it out? All you need is a watch, a rope and 10 minutes. Here's a simple 10 minute routine you can do right now. Start by jumping continuously for 60 seconds. Try and get as many jumps in as you can during that minute. Rest for the second minute. Start jumping again on the 3rd minute and rest during the 4th minute. You continue alternating jumping and resting until the 10 minutes are up. This is a simple workout you can do anywhere. If you want to expand, there are many jump rope workouts you can try out. Here is a link to some cool videos on that.
Want to Run for it? Running/ Jogging is the quintessential go-to, do anywhere cardio exercise. It is a full-body workout and a great way to get outdoors and get moving. If you are not up for running for 30 minutes, you could shorten it to sprints and still get a great cardio session.
Let's Dance! It doesn't have to be all "exercise movements" for you to get a good workout. Dancing for 30 minutes can be as effective as running. Blast your favorite 10 songs and unleash your inner Beyonce!
When you have a Gym.
For those of you who have access to a gym and enjoy going there, you have lots of options to choose from.
Take a Class – I love when gyms have lots of classes to choose from. From Spin, Yoga, Zumba, Crossfit, Body Pump – all of these are golden opportunities for you to try something new surrounded by like-minded people, while doing something healthy for your body and mind.
On Your Own – If you are the type who prefers to do your own thing, then make sure you walk in the gym with a plan ahead of time. Your time is valuable so you don't want to waste it walking around in circles trying to figure out what to do. Not sure what to work on first? No problem. There are lots of free or relatively inexpensive workout apps you can download that can customize a gym routine for you. Go check them out and see which one works best for you.
Use your Resources. Have you ever seen those people walking around putting weights away or standing by a station? Guess what, those are certified trainers who are there to help you. Most of the time, if you tell them what you are looking to do, they will be happy to set up a plan for you. (Interested in learning about what a Personal Trainer does? Let FindMino help you. Click here ) Most gyms come with a free personal assessment session, make sure you ask for it as it is a great way to get started on a personalized plan.
The above are all great ways to start investing in your health. Remember, all it takes is 20 to 30 minutes a day to a stronger, balanced, more energized version of you. Easy and fun ways to incorporate a fitness routine in your schedule. Incorporating exercise into your schedule is easy. Get moving!
Learn more about fitness jobs at FindMino
If you are interested in learning more about fitness related jobs or majors, check them out on FindMino.
Check out our other blogs relating to your health and wellness.
Want to know more?

Sign on to Findmino.com. Free access. No need to download. FindMino is a web app that offers an inspiring place to get sorted on career choice. In a pleasant way FindMino helps to find your competencies, and to make up your mind on where you want to go. And it pre-sorts quality online information around careers, saving you tons of time to find it yourself.