Age is said to come with wisdom. It is an ancient adage that has existed since the dawn of civilization. And, the moment we start reading, observing, and listening, we realize there's truly a great value to be found in the lives of those further ahead in their journeys. We learn some good stuff as well as some bad stuff about life. And, just like that, it makes sense the wisdom/age dichotomy has stood the test of time. However, although they can be an excellent source of pearls of wisdom and sage advice, the problem arises when the older generations can't, or refuse to, shake off that "kids these days" attitude, confident that there is nothing youths can teach the elderly. But, with new research appearing every day, it becomes more apparent that the young no longer only learn from the old, after all. It is in balance now!
The "kids these days" obstacle
We've been hearing about the generation gap and differing viewpoints of younger generations and older generations for ages. For instance, older people tend to care and deliberate about saving their health and wealth and appreciate the people in their life more. Youths, however, have a reputation for wasting money for the sake of instant gratification, taking their health for granted, and sacrificing their relationships for career goals.
All this may be true in most cases. But then, there come the stereotypes. The older generations enduringly malign younger cohorts, often branding them 'snowflakes,' labeling them lazy, entitled, or self-centered. But, it's hardly a new phenomenon. Just think about it; people have looked down on the next generation and complained about 'kids these days for decades.
These stereotypes remain alive and well to this day. And while we won't get into why this is so – we may simply call it "human nature" – it's fair to ask: is all this true? Is there truly nothing that the old can learn from the young? Spoiler alert – not even close! In fact, research and anecdotal evidence show that the benefits of building bridges with people across generations are always worthwhile. You may be surprised how much it can help you learn new skills, feel more invigorated and energized, give you a sense of purpose, and expand your worldview.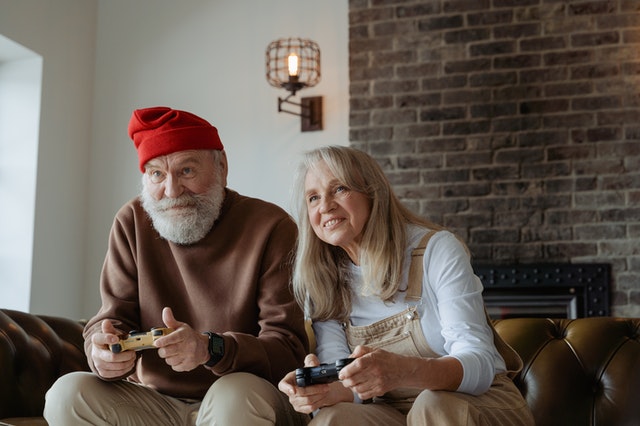 Younger and wiser: what older generation can learn from youth
So, we've established that information is shared both ways. Now, we figured we'd dive into things the elders can learn from today's youth more deeply.

#1 How to use technology to connect
Seniors often struggle to keep up-to-date with mainstream, fast-paced technology. This causes them to miss out on various opportunities to connect and communicate with their friends and relatives. And, as a result, they tend to experience feelings of isolation and loneliness. Therefore, one of the lessons older generations can learn from the youth surrounding them is how to adapt to this new world of technology. Kids and grandkids can teach their nearest and dearest how to use touch screens and chat applications to keep communication flowing effortlessly.
#2 How to play
Being an adult is pretty awesome; that's probably something we can all agree on. Still, amid all the awesomeness, life happens. We get swamped by responsibilities, stuck in our 9 to 5 jobs, and tough decisions that we forget how to have fun, be silly and enjoy life from time to time. And even if we don't forget, we're still taught to sit still and mind our manners. And just like that, we end up losing all of our silliness.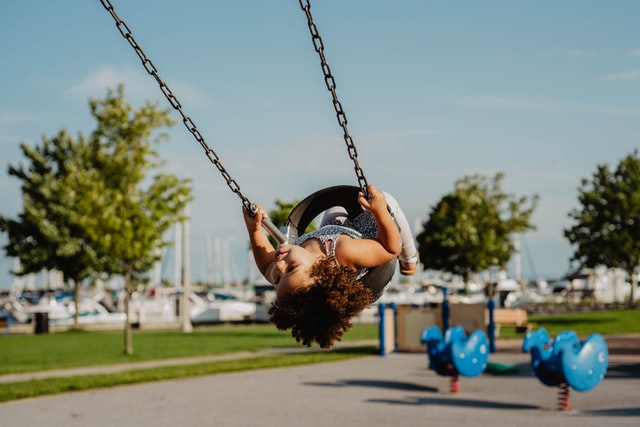 What's more, we can't remember the exact moment when we lost it. Younger generations can remind adults and the elderly of that silliness and help them find it again. They can remember how to enjoy themselves, relax, and make the most of every moment. Even if it is for a few brief moments.
#3 How to be open-minded
Little humans and younger generations are incredibly open-minded. And this transfers to almost every sphere of their lives. It applies to how they choose their friends, learn about life, and choose their career even. This is all because they're less biased by their existing knowledge. For instance, you'll never see a child decide with whom to be friends based on that person's ethnicity, background, education, political views, or career choices. What's more, younger generations' brains are way more flexible. They're eager to learn and absorb knowledge from all sides, no matter how challenging it all might seem.
Sadly, the older we get, the more set we become in our ways and ideas. But, if you can look to the youth, they can teach you how to keep an open mind. You'll learn to "go with the flow", and be happy about learning something new.

#4 How to appreciate the little moments in life
The more we grow up, the more we want out of life. We want that better job, a new car, that beautiful white-fenced, single-family house in Florida suburbs to settle down, etc. But while saving up for that brand-new car, or searching through Miami Movers for Less website, or other local websites, about tips on how to move to Florida into that gorgeous new house, we get so caught up in it and excited about our future, not even minding the present moment. We forget all about instant gratification since we learn to strive for delayed gratification. And, we get so caught up in the future, eager to celebrate our milestones, that we forget about the present and the little, and beautifully banal – moments of the day.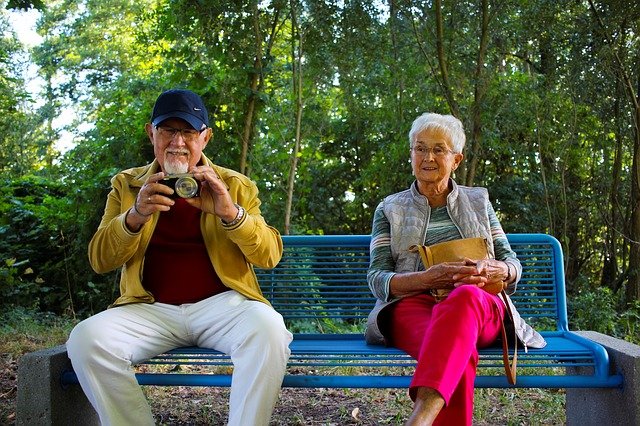 On the flip side, kids these days appreciate those simple moments, thoughts, and ideas. And they share them with the people in their surroundings through social media. Even if it's as simple as a photo of a new, tasty dish they try out. Perhaps we could take a hint and be more appreciative of those (not so) important moments of our day too. No matter how trivial they seem, being aware of those simple pleasures helps us enjoy life more.
#5 How important it is to stay active
As children, we run around, jump, swing, play in the backyard. As young adults, we go skiing, hiking, dancing, spending time in our gardens. And, as adults, we chase around our little ones and occasionally fit in a training session or two in our busy weekly schedules to stay in shape. Finally, we get older, and it all starts to get too difficult. We start feeling tired and sore, and we lose all interest and desire for movement.
Huge mistake!
Staying active as much as possible is especially important in an advanced stage of life. It helps to maintain your health and well-being and your independency. There will come a day when your kids fly the nest to start their own family or grow their own dream business. And, they don't necessarily have to leave the State – there are many ideal locations for young professionals and young families in Florida. But they will leave their parents' home to start a life of their own. And this means you need to be able to take care of yourself.
Thus, it's vital to learn from younger generations about the importance of maintaining some activity level. What's more, youngsters have taught us that there are loads of fun ways to stay active – ways that don't include tedious gym training or boring at-home stretches.

The young no longer only learn from the old – they learn by themselves
Our youngsters flying the nest is an inevitable part of life. We have only that much time to teach them about the world and making good choices in their relationships, school, and, eventually, careers. Being parents themselves, the founders of Findmino.com understood the importance of having a good resource to help youth be successful during their years of studies and when launching their careers. That's why they decided to put their extensive coaching experience in business and higher education to good use and started posting articles on everything education and career-related.
That's an excellent example of how, in the era of the Internet, the young no longer only learn from the old. It's up to us to teach them what we know, get them through school, guide them towards the right path to make better career choices, and set them up for success. And they'll take it from there. They'll make their own mistakes, learn their own lessons, and achieve their own success. And we'll be here to celebrate their bright young minds and learn a thing or two from them ourselves.
---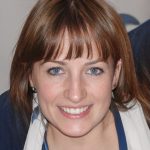 Dorothy has been engaged in writing blog articles for the last 5 years. Today, her range of topics spans from moving across the globe to real estate, career advice, and digital marketing. In her spare time, she enjoys traveling, playing tennis, and hiking. She constantly finds inspiration for writing everywhere she goes.